Maybe it's not like this in all parts of the country, but where I live it's basically impossible to cook anything indoors in the dead of summer. When it's 100+ degrees for days on end, even boiling a pot of water adds another layer of suffering to my kitchen, so I tend to just not cook at all. If you experience something similar, I've compiled some tips, tools, and recipes for you to help you (and me!) navigate the pain of summertime cooking.
Cooking Tools
The problem with summertime cooking comes when you turn on the oven or stovetop — that's what heats up you and the kitchen. Keeping the stove off is actually easier than it sounds, even if you want something more than salads or sandwiches (more on those later!). Chances are you've got at least one of these small appliances to cook with; if not, might we suggest investing in one?
Slow Cooker
If you've been operating under the assumption that slow cookers are only for cooler months, you're missing out on an easy way to stay cool in the summertime.
Slow cookers simplify dinnertime, sure, but they also reduce the need for stovetop and oven cooking, and there's little exertion needed at the end — all of this equals a lower overall temperature in the kitchen.
Use your slow cooker for anything from pulled pork to desserts like lava cake (and add a scoop of ice cream!).
Learn more:
Instant Pot
In a similar fashion to the slow cooker, the Instant Pot or electric pressure cooker lets you make a hot meal without overheating your kitchen. It cooks much quicker, though, so it's great for days when you can't plan ahead.
Use it for sides, grains, or entire meals. Keep in mind that it may be a bit hotter than a slow cooker as you will have to release steam from the pot.
Learn more:
Microwave
Microwave meals may not be as appealing as a stovetop meal, but they can help keep your kitchen a bit cooler versus other methods of cooking. There are actually a ton of recipes out there that guide you through making use of the microwave for delicious meals.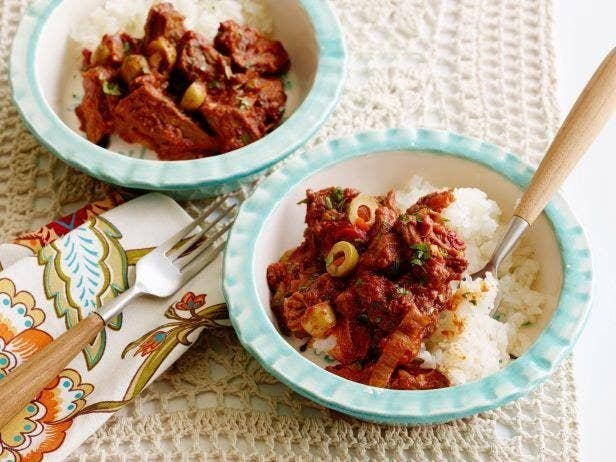 Some of the tastiest meals to come from your microwave for summertime will require a bit of prep work — you can even use your Instant Pot or slow cooker to do meal prep, then freeze individual servings. The microwave is great for desserts, too!
Learn more:
Toaster Oven
Oftentimes the toaster oven is the most under-utilized small appliance in the kitchen, so why not put it to work this summer? Toaster oven's have the ability to make some meals that are crisper and tastier than the microwave or slow cooker.
From pizza to open face melts to fancy recipes you never thought of, the toaster oven can be a real life saver in the summer. Use it for any meal or for snacks, and keep the heat down in the kitchen.
Learn more:
Air Fryer
We had the chance to try out the Cosori Air Fryer recently (you can read our full review!) and I was blown away but how little I knew about this popular small appliance. You can do so much more than just make French fries!
While this device doesn't exactly stay cool (hot air blows out the back), it's still much preferred over a traditional oven. I've found that if I set the air fryer on my ceramic stovetop and turn on the fan above, the impact of the fan is minimal. I'm sure it'll still feel pretty hot in the thick of the heat, but I'd rather make a fast batch of something in it than preheat and use the oven.
Want some inspo? We love these recipes from The Kitchn!
Keep Cool the Kitchen
If you do need to cook, there are some things you can do to keep the temperature down or at least keep yourself more comfortable.
Use the oven strategically. Ideally, you'd keep the darn thing off, but that's not always possible. If you do need to use the oven, try to do it early or late when temps are cooler, and try to get all your baking done at the same time.
Fans are your friend. Even if you have air conditioning, adding fans in or near the kitchen can help keep air moving and keep temperatures from soaring. Your oven's exhaust fan will pull up some of the heat, too, so turn that on — especially if you're cooking on the stovetop.
Darken the room. Close blinds or curtains and dim the lights if possible. This helps keep things a bit cooler.
Cook in bulk. Watch for a cooler day in the forecast or just suck it up one day and spend the day (or part of it anyway) cooking for the coming days. Make meals that can be heated up using the gadgets we mentioned above or that can be grilled or eaten cold.
Keep it simple. The hottest day in the middle of July isn't the best time to take on a multi-step, all-day recipe. If you've gotta cook, stick to simple recipes that don't require a lot of time on the stove.
Cook Outside
Barbecuing is an easy and delicious way to avoid heating up the kitchen, and there are way more things you can do on your 'cue than just hamburgers and hot dogs. Some barbecues have side burners so you can literally prepare everything outside — or even forgo the barbecue itself and just use the burner.
If you have a covered patio area, you can also move your small appliances outside to cook for an even cooler kitchen. Simply set up shop on a sturdy table and eliminate the heat that comes from your slow cooker or electric pressure cooker.
Don't Cook (sandwiches, salads)
The easiest way to avoid heating up the kitchen? Don't cook at all! Opt for salads, sandwiches, and other cold foods and worry about cooking another day (or month…or season). Don't forget about no-bake desserts, too! Here are a few recipes to get you started.
Don't forget to drink lots of water, and add a summer cocktail or two!